Digital Agency
Kerbox Media
Kerbox Media is a full-service digital marketing agency that specializes in branding and video marketing. We offer hands-on marketing support to various small businesses—from real estate to restaurants and more.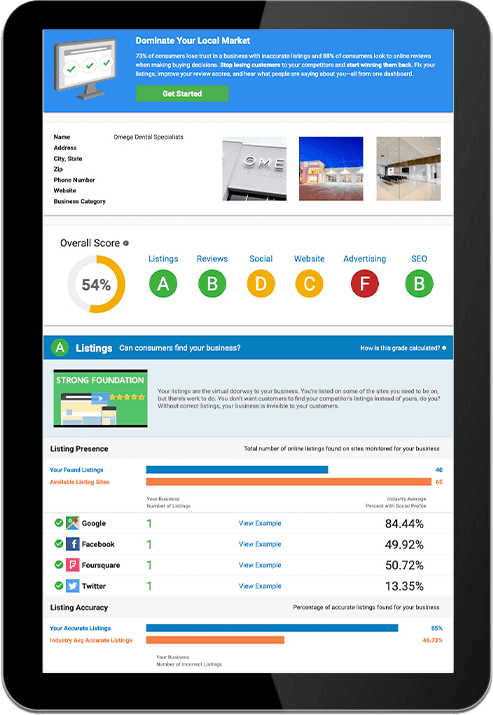 Our Snapshot Report
Find out what others see when they search for you online! All you have to do is send us your name, email address, and business name, and we'll do the rest. In just 24 hours, you'll receive a detailed report that analyzes your business's online performance. It's kind of like a report card for your business. Work with Kerbox Media to gain access to bountiful business opportunities!
We Get Your Digital Marketing Done
Kerbox Media is dedicated to providing our customers with innovative digital marketing services. Trust us to efficiently manage it all—from social media marketing to review management and more.
Digital Advertising
Boost sales and attract customers with our engaging digital ads.
Content Marketing
Impress your target market with informative content that proves your expertise.
Video Marketing
Use Kerbox Media's creative and high-quality video marketing to engage your audience.
Social Media Marketing
Grow your consumer base by connecting with potential and existing customers across social media platforms.
Branding
Stand out from the crowd with a brand image that reflects your values and who you are.
Search Engine Optimization
Soar to the top of the search results with our robust SEO strategies.
Listings Management
Verify your business information across major listing sites to ensure that customers can easily find you.
Reputation Management
Improve your online reputation by responding to both positive and negative reviews.
Web Design
Build aesthetically pleasing, user-friendly websites and develop user engagement.
How Can We Help?
Let Us Know!
Office Address
762 S Beach Street
Ormond Beach, FL 32174
US